Hotel Info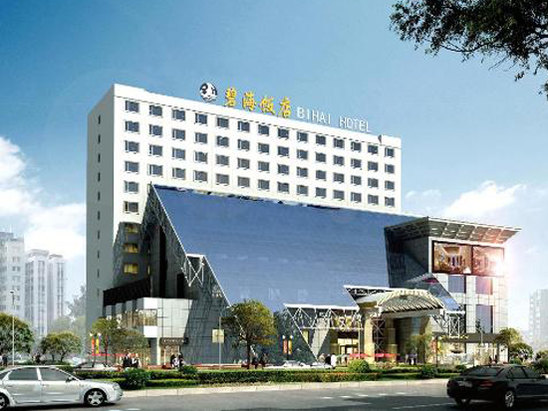 The
Bihai Hotel
(Bihai Dasha) is a modern tourist hotel situated in the city center, with easy access to the railway station and ferry terminals. It is about 30 kilometers from the airport.
There are 126 rooms and suites, ranging from standard rooms to deluxe suites. Each room is equipped with all kinds of amenities and some of them offer great sea views.
The elegantly decorated Autorial is equipped with a simultaneous interpretation facility, a full set of advanced equipment such as a large-screen projector, slide projector and laser pointer.
In the Health Care Center there is a dance hall, a gymnasium, sauna, billiard room, squash court, an indoor swimming pool and a tennis court. For dining, there are various restaurants and a lounge, serving Shandong cuisine, seafood, hotpot, Korean food and delicious Beijing cuisine.